Looking for some fun and creative Easter basket ideas? Here is a round up of our favorite Easter basket ideas for kids, teens and adults.
A little history
Are you curious as to why we give Easter baskets to each other on Easter mornings? The tradition dates back thousands of years when pagan people would pray to the Anglo-Saxon goddess of spring and fertility, Eostre. She was depicted in ancient art as cradling a woven basket in the crook of her arm.
According to History.com, the Easter Bunny's origins can be traced to German immigrants who came to America in the 1700s. When German immigrants settled in Pennsylvania, they brought tales of the "Osterhase," an egg-laying hare that delivered colorful eggs to children who crafted a nest for the animal. Eventually, this happy delivery would evolve to include chocolates, candy, and other goodies. Why rabbits? Probably because they have long been associated with fertility (for obvious reasons!).
Creative Easter basket ideas for kids
The good thing about Easter baskets for kids is that they don't require creativity: It's all about the candy! That said, most kids love a little surprise. Here are some of our favorite creative Easter basket ideas that will delight all the little ones in your life.
Edible Peeps Easter basket
Everyone loves Peeps! Even if they don't like the taste, they are just so adorable to look at. This Easter basket combines the cuteness of the Peeps with a basket made of Rice Crispy treats. If you are looking for activities to do with your kids over Easter break, you can have a baking/crafting session and make it together. Another big bonus of this basket is that, since it is edible, it means one less piece of plastic to go in a landfill. The only non-edible ingredient is a a bit of floral wire. Here are the full instructions: How to Make an Edible Easter Basket Using PEEPS.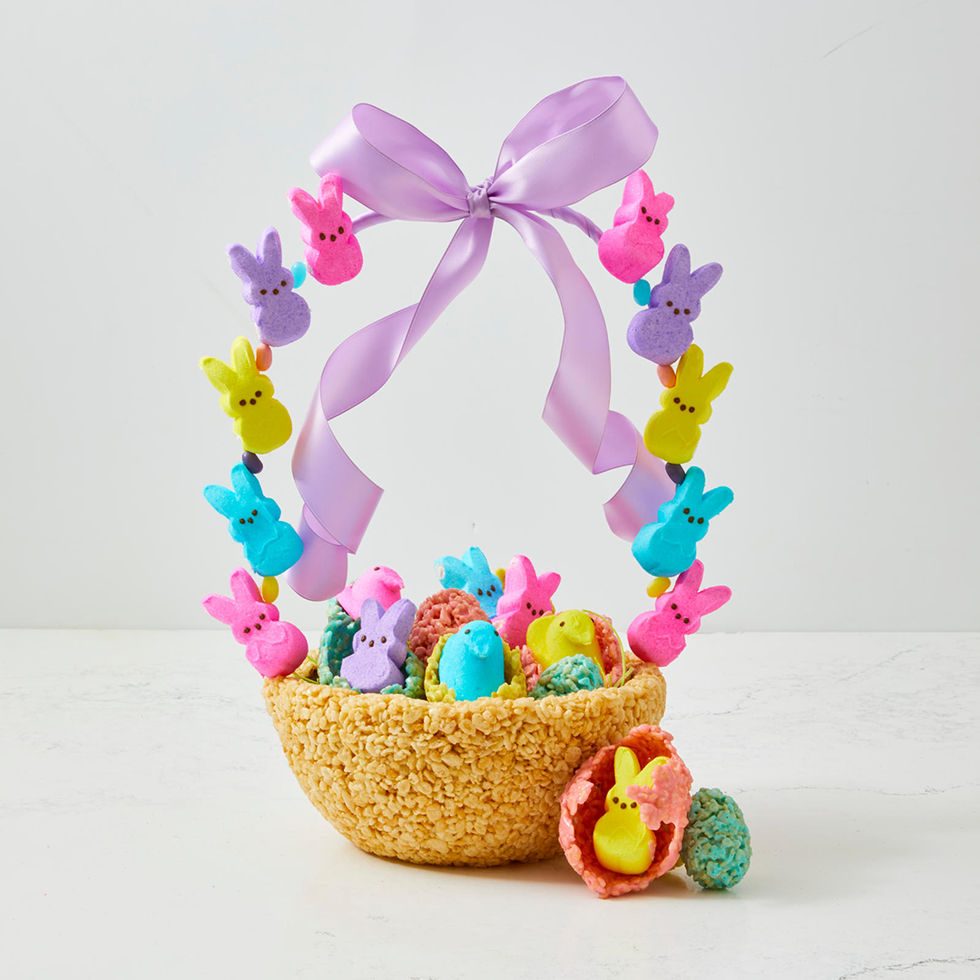 Umbrella Easter Basket
This is a great idea that is also relatively environmentally friendly. You can get a cute kid's umbrella, open in, turn upside down and then fill with candy, treats and even toys. Plus, the umbrella itself is a fun present. This umbrella with little ducks on it would be perfect: It fuses the the idea of Easter chicks with the concept that Easter time is also associated with spring showers. You can buy this cute umbrella, and others, from this website: Umbrella Heaven.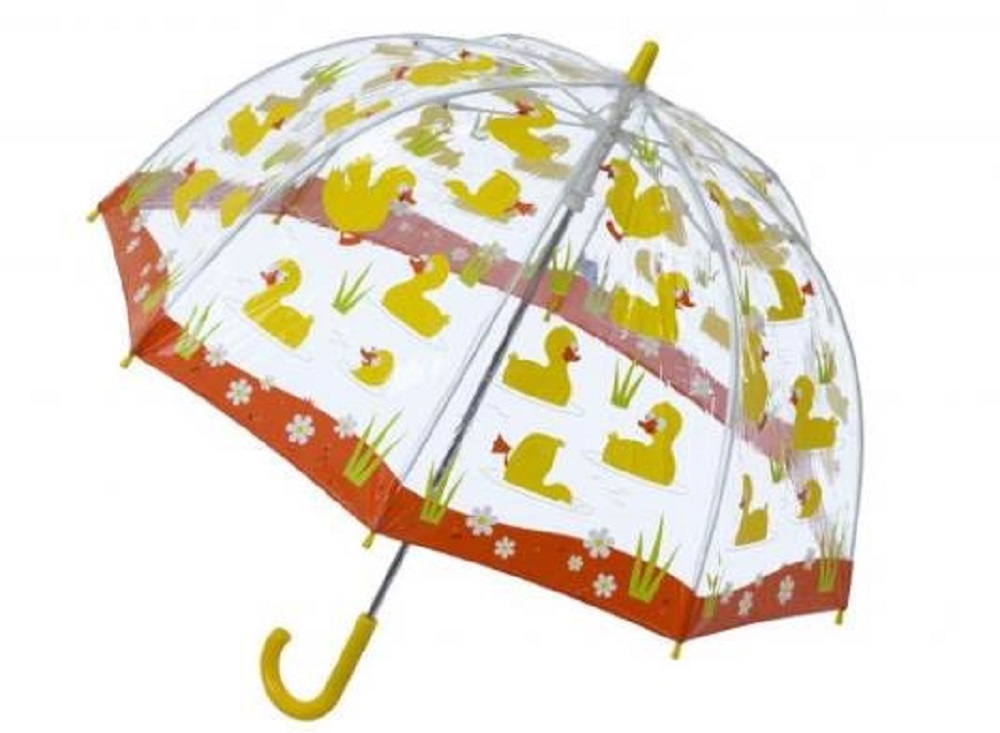 Stuffed Animal Easter Baskets
These stuffed animal Easter baskets are reasonably priced ($15 each) and adorable! Once the candy and treats have been eaten, your child can re-use them whenever they need to carry things around. Little girls can use them as purses, or your child may just want to snuggle up with them in bed, like a regular stuffed animal. You can purchase them from Target's online store (same day delivery is available), or in most of Target's physical locations.
Creative Easter Basket Ideas for Teens
Although most everyone loves candy, by the time kids are teenagers, their horizons have usually expanded. They might not even want a traditional Easter basket- but everyone loves gifts! Here are some particularly cute ideas.
For make-up lovers
If your teen or pre-teen loves cosmetics, look no further: TONYMOLY has an entire Easter based selection. Most of it is appropriate for young adults: lip glosses, yummy smelling perfumes and skincare products for young skin. They have face creams, products for oil control and even Egg Pore Nose Pack Strips, which is a hi-tech formula made with eggshell powder and charcoal to eliminate easily eliminate blackheads and whiteheads. You can buy all the products online: TONYMOLY Easter Store. Instead of putting them in a basket, you can buy a cute little makeup bag and put them in there, along with a couple chocolate eggs or even a single Cadbury Creme Egg.
For gamers
Is your teen or preteen a gamer? If so, they will love this chocolate in the shape of an X Box game controller. Not only will it make the perfect Easter treat, but it will give them something to snack on while they are gaming. If your kid still likes stuffed animals, you can pair it with this adorable Nintendo Mario Kart Blue Shell plush from Club Mocchi- Mocchi, It will give them something to cuddle while they gaming. Bonus: It's basically in the shape of an Easter basket. You can buy the chocolate on the Chocolate Works website, and the Mocchi-Mocchi from the Tomy website.
Creative Easter basket ideas for adults
When it comes to Easter, a lot of people forget about the adults in their lives. Because it is unexpected, giving an adult an Easter basket makes it even more fun. You can give one to your significant other, best friend, or even give them as little treats for your employees.
For cooks
There are so many kitchen gadgets out there that you can give even the most accomplished cook something new and original in their Easter basket. You can do what Martha Stewart did in the photo below, and place the items in an actual basket. Or, you can get more creative and substitute a new cooking pot or mixing bowl for the actual basket. If you want to go super luxury, you can use a copper pot.
Suggestions for items to put in the basket: Fancy measuring cups or spoons, a new cookbook, an apron, fancy gadgets and gourmet food items.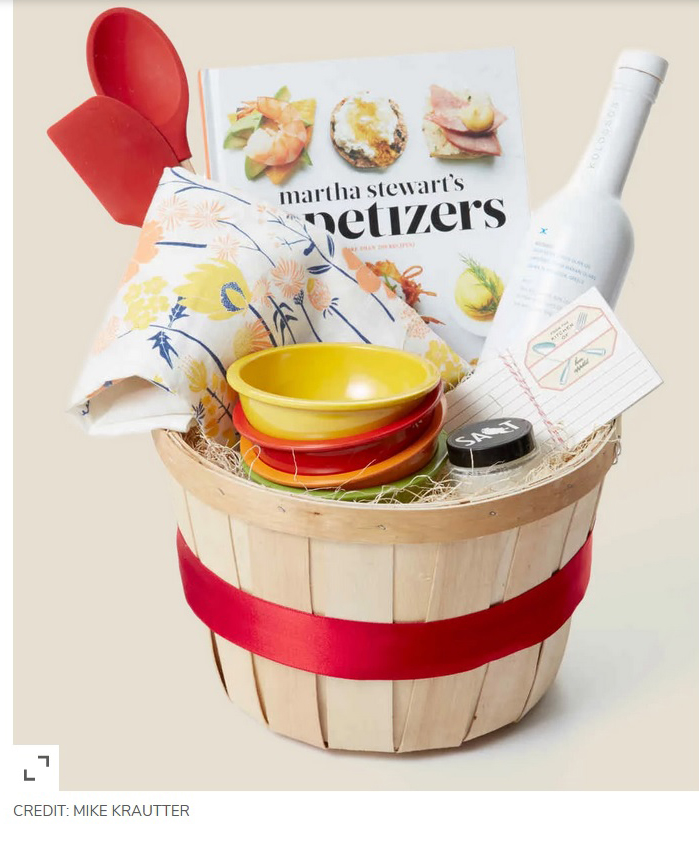 For cocktail lovers
This makes a great gift any time of the year, not just at Easter. They can be tailored to the recipient's personal taste, whether it's gin martinis, margaritas or umbrella drinks. Aside from the liquor, you can add mixers, garnishes, a cocktail recipe book, cocktail glasses or even old-fashioned swizzle sticks. You can customize the basket to match the theme of the contents, and add some foliage or Easter flowers to make it look festive. Here are some ideas for different themed baskets, if you don't know much about cocktails or aren't feeling particularly creative:  Make Your Own Personalized Cocktail Gift Basket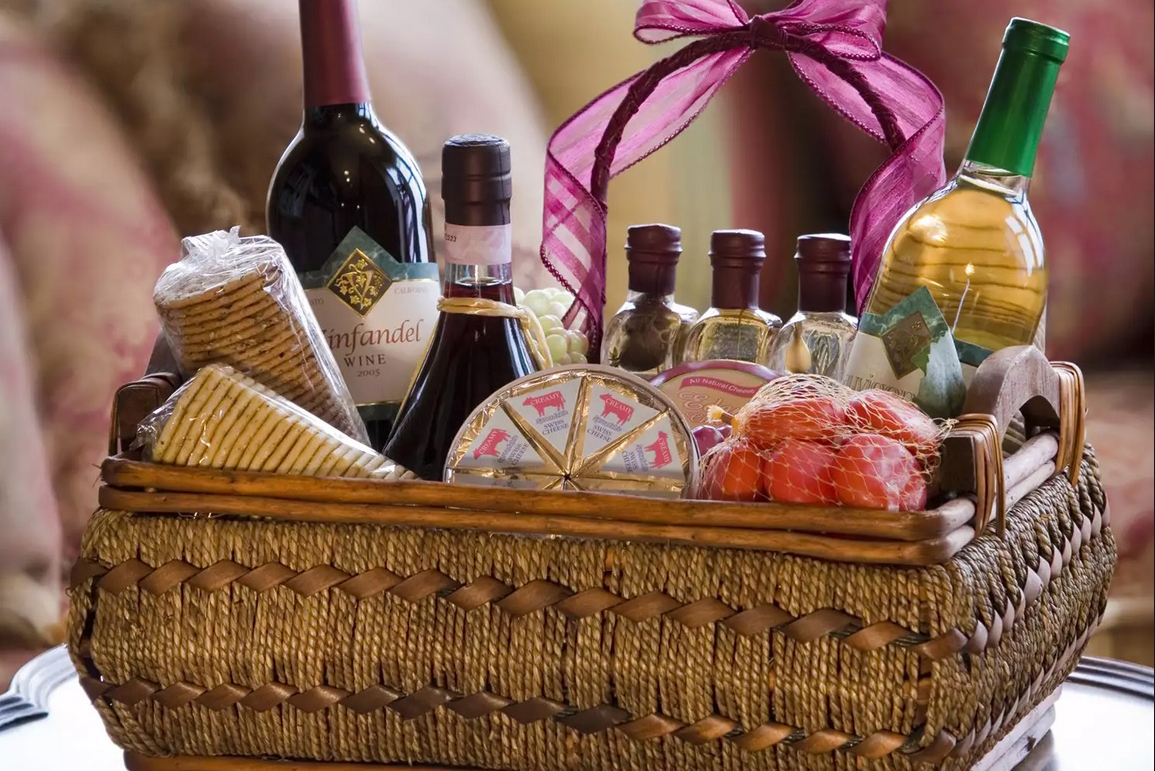 A fun idea for everyone!
Instead of using fake grass in your Easter baskets, you can grow your own Easter basket grass at home. You can use either wheat grass, or quick seed grass. All you need is some potting soil, baskets, the seed, newspaper and water. It's a fun activity to do with kids, because they love to watch the grass grow (it's quick!). It's also perfect for people that like to juice (they can make wheat grass juice) and people that are into the environment (no plastic Easter egg grass). Here is how to do it: Grow a Real Easter Egg Basket
You can also mix and match some of the above ideas, to customize baskets for the special people in your life. You can grow your own wheat grass in a cute basket, add a bunny lip gloss, some Peeps, a custom made cocktail and anything else you can think of. The sky's the limit!