Tennessee is a beautiful state with many interesting places to visit. Last summer, when travel was still limited for many, we featured our favorite ideas for a Tennessee staycation. Now that things are opening up and people can travel again, we thought we would highlight some interesting places to visit that are outside the state, but not so far that you will spend your whole budget on gasoline. Here are our eight favorite summer vacation spots that are no more than a five hour drive from Sparta, Tennessee.
Huntsville, AL
2 hours, 20 minutes from Sparta, TN (home of The River Club)
A short drive from Sparta is Huntsville, AL. Located in the Tennessee Valley, Huntsville is not what one would expect. Although it features traditional, old fashioned Southern Hospitality, it also a very diverse city (over 100 languages and dialects are spoken) and an up and coming tech hub.
Huntsville is home to one of the most visited sites in the country, the US Space and Rocket Center (USSRC). The USSRC is the largest spaceflight museum on the world with over 1,500 artifacts including the 36-story tall Saturn V moon rocket and Explorer I; a prototype of the first U.S. satellite. In fact, the first American satellite was sent into orbit from the city in 1958.
The museum also has a number of really interesting, interactive experiences. You can learn to fly an F-18 Super Hornet in a flight simulator, do underwater astronaut training or walk on the moon via the Apollo 11 virtual reality experience. If this all sounds a little too stressful, you can park yourself in the planetarium, look at the stars and sip a specialty cocktail in the Cocktails & Cosmos experience while the rest of your family gets their adrenaline rush.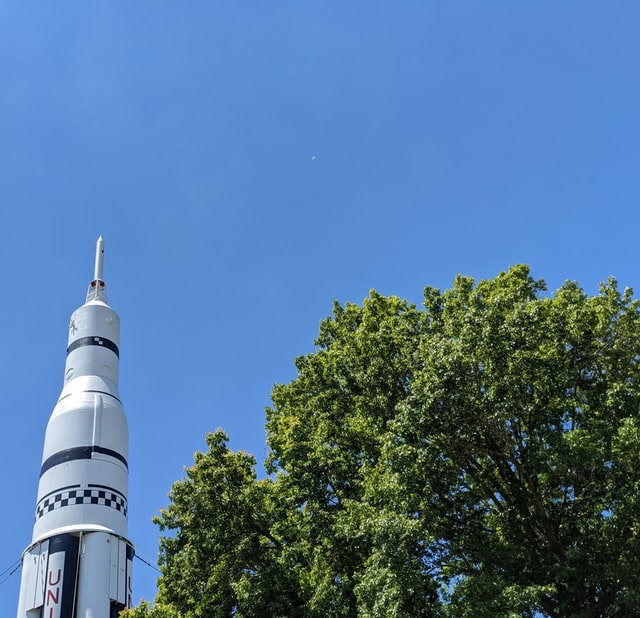 Huntsville itself has excellent restaurants and a number of breweries so you will have plenty of places to enjoy if you want to spend the weekend. Since there is so much industry in Huntsville, there is an excellent selection of hotels at all price points.
If you are not that into space travel, the art museum has many interesting permanent and temporary exhibits, including the Sellars Collection of Art by American Women.
Atlanta, GA
3 hours from Sparta, TN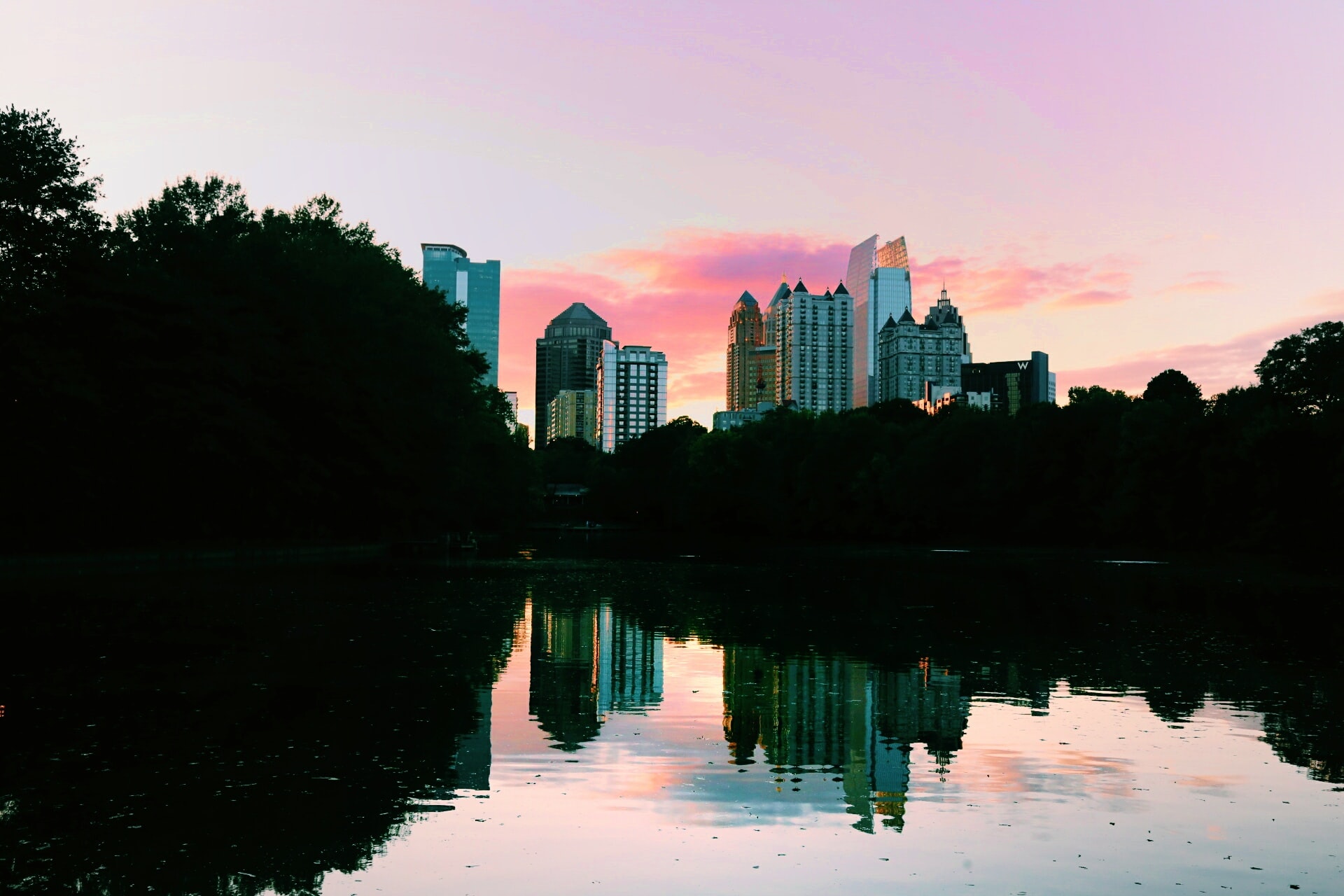 If you want to visit a big city, Atlanta probably has what you are looking for and more. It has a world class zoo, botanical gardens, art museum, and even an aquarium where you can interact with sharks and rays or see a sea lion show. If you want to relax, they even have sound baths with crystal bowls and drums that mimic the cleansing and clearing sound of ocean waves.
Atlanta is dubbed the "Cultural Capital of the New South" and for good reason. Foodies should definitely visit Buford Highway (actually a street) where you can find any type of international cuisine your heart desires. Looking for drinks? Check out Lee + White, an "adaptive reuse development" in the West End neighborhood with former warehouses transformed into breweries, distilleries and even a kombucha taproom.
Atlanta has a lot of history. You can learn about this at the Atlantic History Center, or even take a walking tour of the King Historic Center. Here you will get an up close look at some of the city's most important Civil Rights locations and learn little-known stories about the neighborhood.
Louisville, KY
3.5 hours from Sparta, TN
Tennessee's northern neighbor Kentucky is filled with interesting vacation spots and they are all just a morning's drive away.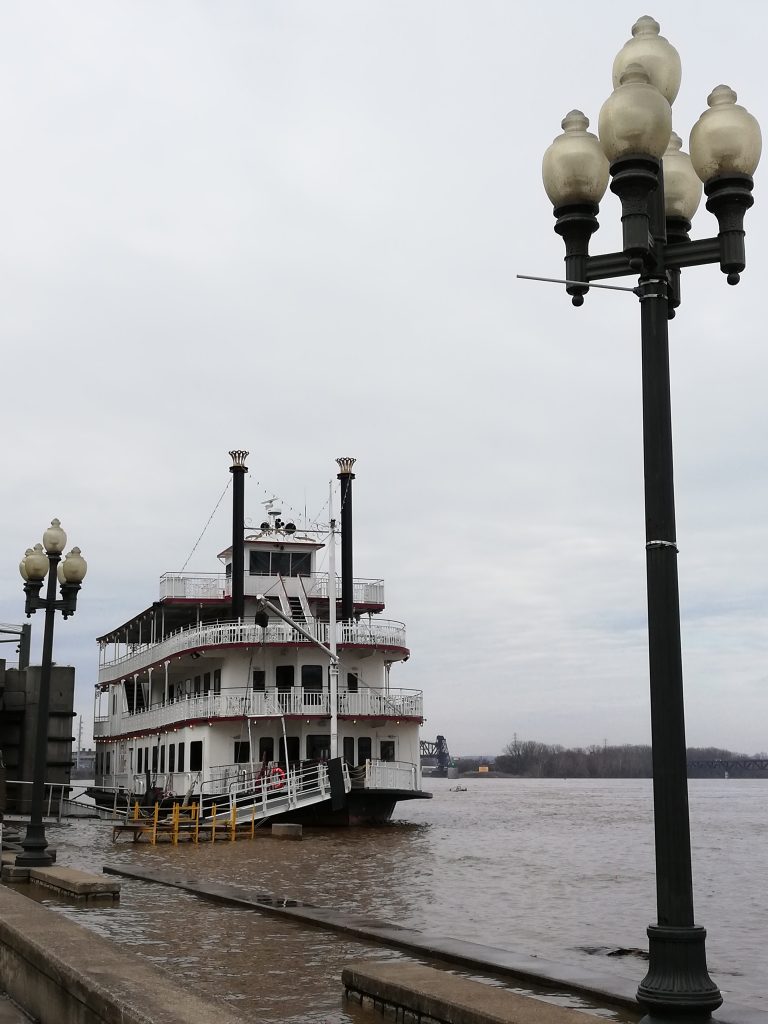 Kentucky's largest city, Louisville, is located on the Ohio River. It's probably best known for Churchill Downs, which hosts the Kentucky Derby every year. Although the Derby is in May and tickets are pricey and can be hard to come by, the Downs has races five times a week September through July. General admission tickets are as little as $7 and reserved seats are $10. If you want to visit in August, you can still tour the museum and the grounds. There is a wide variety of tour options- some even give you access to the thoroughbreds and allow you to watch them train.
If baseball is your thing, head over to the Louisville Slugger Museum & Factory. You can visit the factory for $18 ($17 for seniors and $11 for kids), or take a private tour. These are customized to highlight your favorite players and teams and you even get a personalized bat to take home as a souvenir.
Once you are finished with your sightseeing, make sure to stop at The Brown Hotel. An historic landmark since 1923, it is "is opulent yet approachable – like a fine Kentucky bourbon that never overwhelms you with its history but instead entertains you with a life." While you are there, make sure to take time for lunch and order "The Hot Brown,"a world-famous dish invented at The Brown Hotel in 1926. It is absolutely delicious and will probably be the best sandwich you ever have. If you drink alcohol, make sure to grab a bourbon in the splendid lobby bar. It's the premier address on the Urban Bourbon Trail, a collection of bars and restaurants that know and appreciate bourbon and bourbon lovers.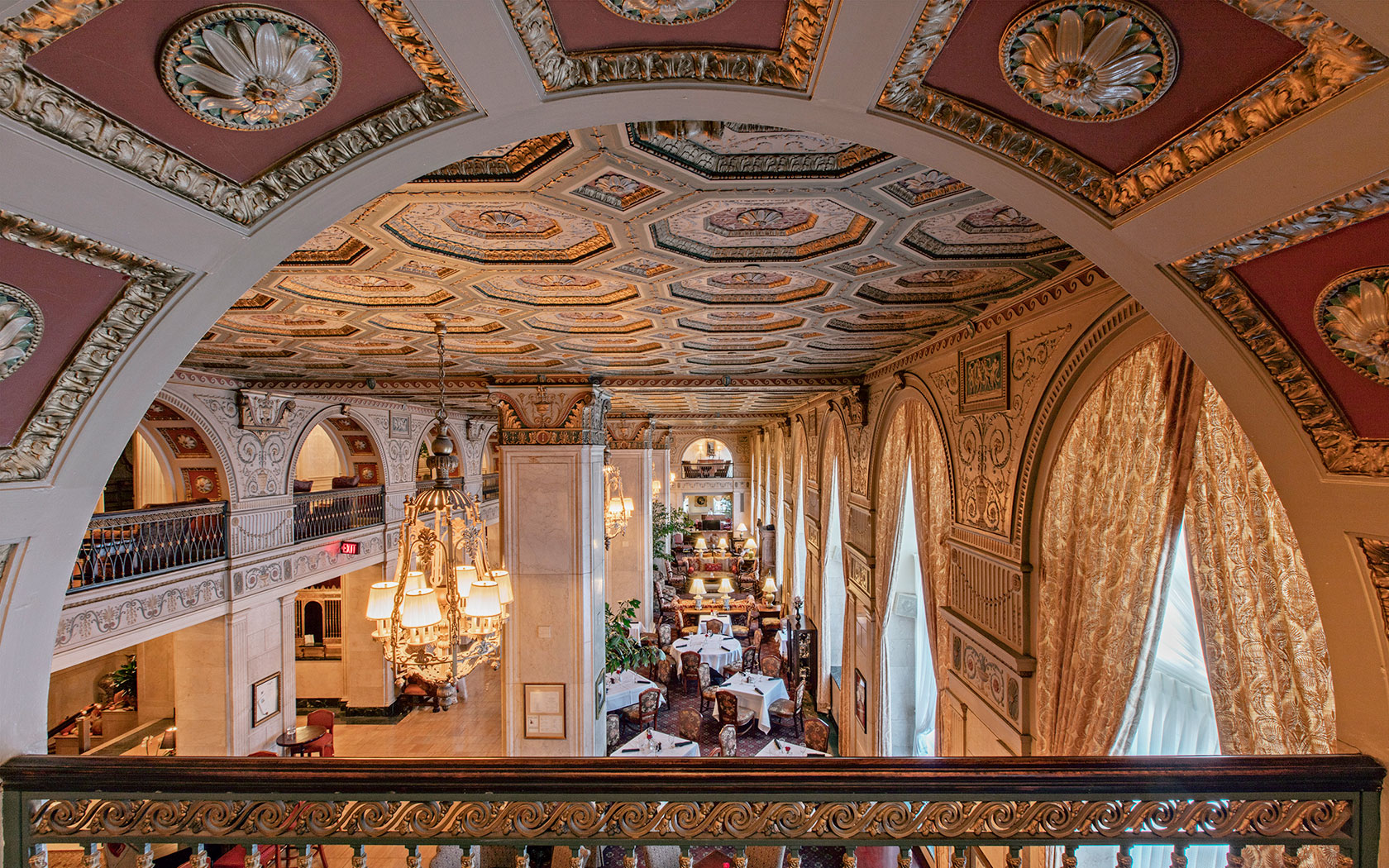 Bardstown, KY
3.5 hours from Sparta, TN
If you like bourbon and are in Louisville, we recommend you take a quick drive to Bardstown. In 1789, a Baptist minister (!) first created bourbon in Bardstown, KY. With 11 local and regional distillery experiences, including Four Roses, Maker's Mark and Jim Beam, you don't have to venture far to immerse yourself in the culture of bourbon. And it doesn't just stop at bourbon. Bardstown also has excellent bed and breakfasts, a number of unique attractions and some excellent shopping. You can't miss The Blind Pig Bourbon Market.
Bardstown was declared The Most Beautiful Small Town in America by both Rand McNally and USA Today. Settled in 1780, Bardstown is Kentucky's second-oldest city. There are nearly 200 buildings on the National Register of Historic Places located in the historic downtown district. In fact, the stagecoach stop that was built in 1779 still stands today as a tavern, restaurant, and bed & breakfast. So even if you don't drink, it's certainly worth a visit.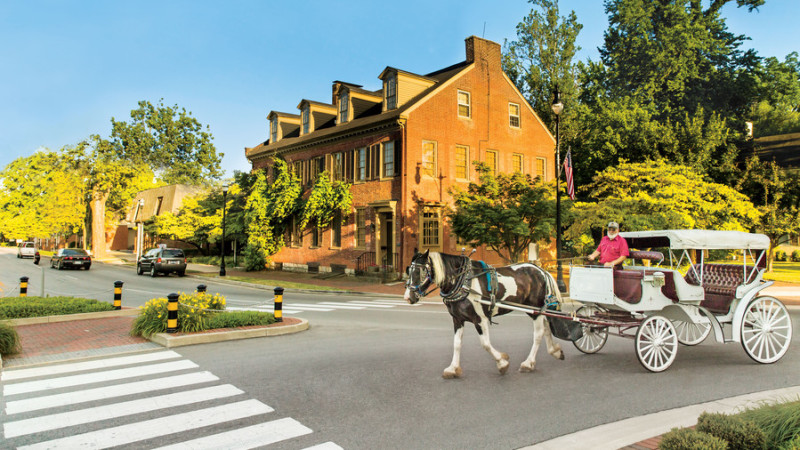 Lexington, KY
3.5 hours from Sparta, TN
Lexington, KY is in the heart of bluegrass country and the Horse Capital of the World. Lexington is surrounded by 450 horse farms. Although many of these are private, you can book a tour that allows you to visit many of them, including the premier stables. Then there is the Kentucky Horse Park, which is a horse lover's dream. When you are there, you must visit The International Museum of the Horse, with 60,000 square feet of exhibits. The Kentucky Horse Park also has horse shows, opportunities to ride horses and even luxury camping facilities. It's like Disney World for horses- you can spend days there.
Lexington itself is surprisingly cosmopolitan, even though it is surrounded by farms. Because the horse farms draw very high profile guests, and a lot of international royalty, Lexington has a broad spectrum of superb dining options and unique shopping experiences. Historic downtown Lexington is a compact mixture of art galleries, parks, theaters, restaurants, business offices and charming neighborhoods.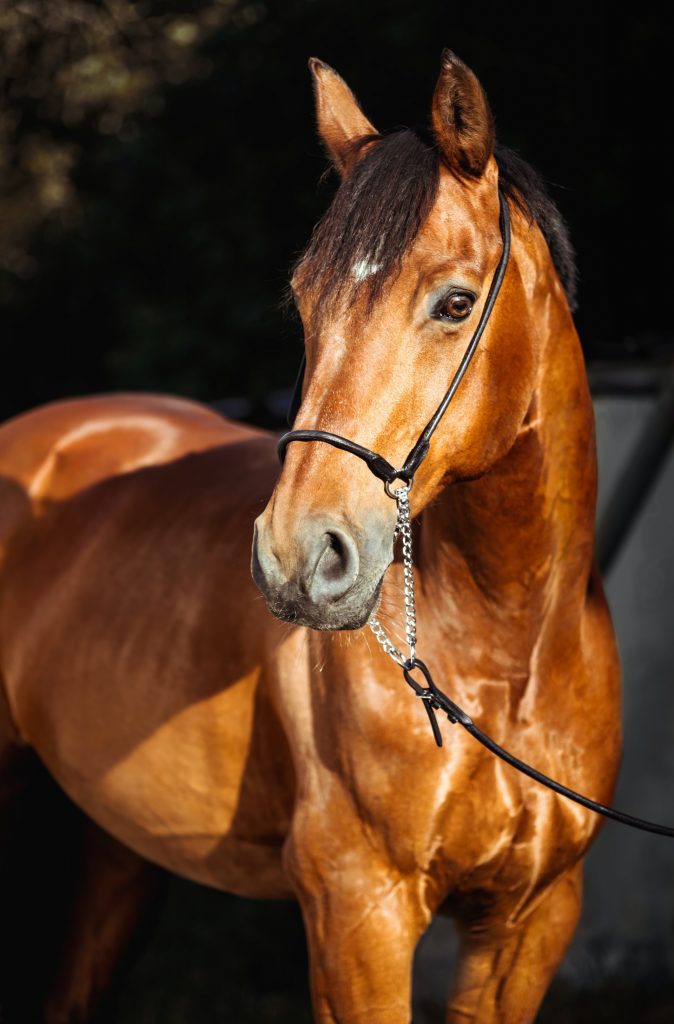 French Lick, IN & West Baden Spring
4.5 hours from Sparta, TN
Although the name will probably make you laugh, French Lick, IN is an old resort town dating from the 1900s with some beautiful places to stay and interesting things to see and do.
French Lick, located in Southern Indiana, is an old spa town dating from the late 1800s. The name comes from the fact that it was once a French trading post, built next to a salt lick (used by animals). The salt isn't the only mineral found in the area- there are also sulfur springs. Back in the 1800s and 1900s, sulfur springs were considered places of healing. Soaking in the springs cured skin diseases, arthritis and even internal disorders. To this day, many people believe in the benefits of soaking in mineral rich waters.
In 1845, a doctor built the French Lick Hotel as an upscale resort where people could enjoy the waters and take a luxurious vacation. A few years later, another doctor saw the success of the French Lick Hotel and built the West Baden Springs Hotel just a mile up the world. At the time, the West Baden Springs Hotel, named after famous mineral springs in Wiesbaden, Germany, was the largest free standing dome in the world. Recently refurbished, it is still quite impressive.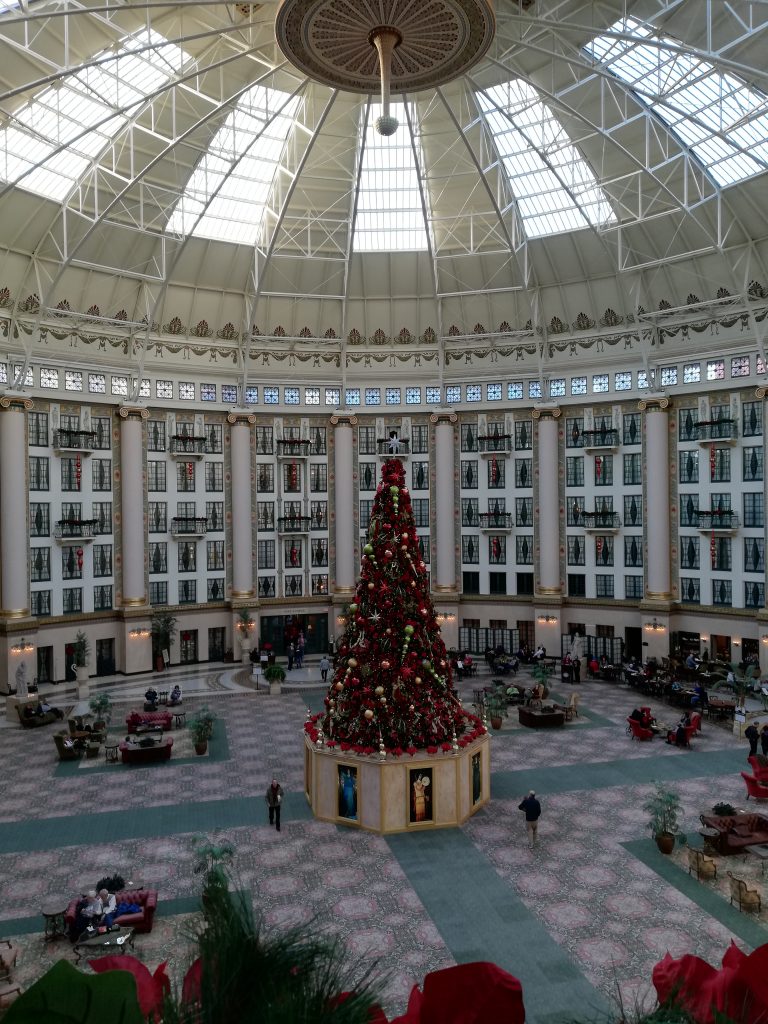 Both The French Lick Hotel and West Baden Springs hotels are beautiful places to stay, evoking an old world glamour of a time gone by. It's an excellent place to spend a long weekend, or even a week or two, to enjoy the mineral waters, spas and restaurants. If you like to gamble, there is a casino at The French Lick Hotel. There are excellent golf courses close by, wineries, a water park and for train enthusiasts, The French Lick Scenic Railway.
Talladega National Forest, AL
4.5 hours from Sparta, TN
If you like Tennessee's beautiful state and national parks but are looking for something new, you will love Talladega National Forest. The Talladega National Forest stretches some 70 miles from Sylacauga, Alabama, to the Georgia state line, near the town of Borden Springs. It runs along the Talladega Mountains, a beautiful stretch of the Appalachians. The mountains are relatively low: the highest point is Cheaha Mountain, which is 2,407 feet.
The park has campgrounds and some beautiful hiking trails. The most popular is the six mile Chinnabee Trail, named for the Native American Chief Selocta Chinnabee. It takes you past the rushing waters of Chinnabee Creek with waterfalls and swimming holes. You can camp at the nearby Turnipseed Camp, which has basic facilities.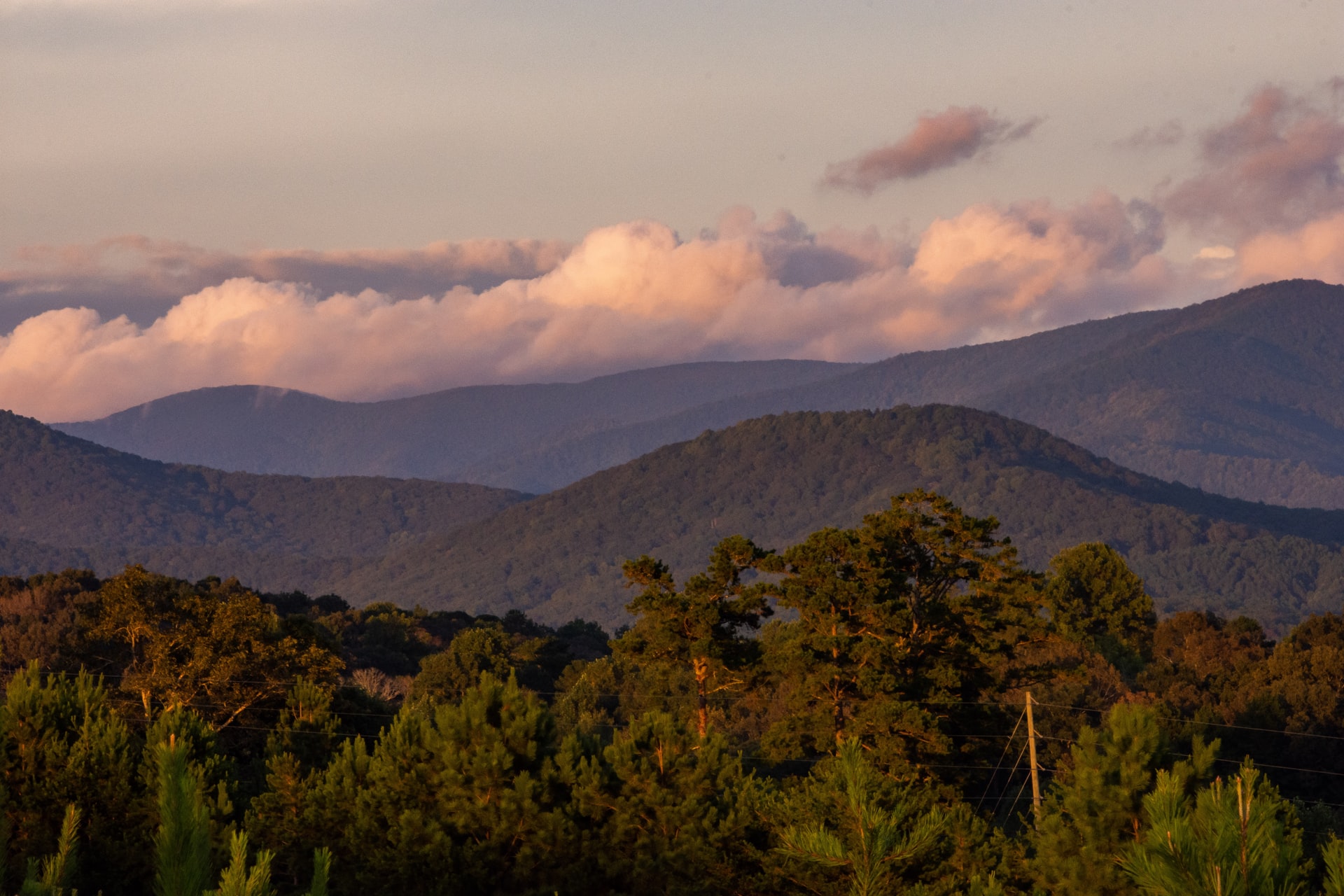 Tupelo, MS
5 hours from Sparta, TN
One of the most popular places for people to visit in Tennessee is Graceland. However, if you live in Tennessee (especially Memphis), you have probably visited Graceland already. But have you been to Tupelo, Mississippi, where Elvis was born?  If not, it's definitely worth the drive.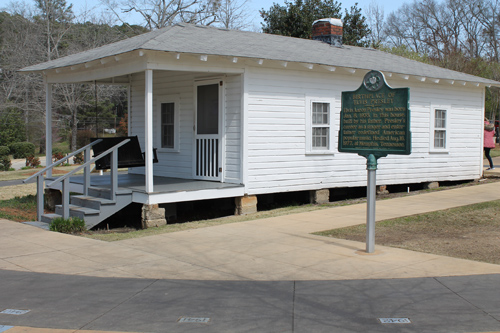 Elvis Presley was born in a two-room house in East Tupelo, MS. For his 10th birthday, his mother bought him a guitar from Tupelo Hardware Company. Ten years later, he made his first gold record. You can learn all about this, and see where it happened, at the Elvis Presley Birthplace & Museum. The house, built by his father with $180, draws over 50,000 visitors each year from across the world and is part of the 15-acre Elvis Presley Park. The home is a Mississippi landmark and the centerpiece of the park which includes, among many other exhibits, the popular photo-op "Elvis at 13" statue and Elvis' childhood church.
While in Tupelo, you can also take the Elvis' Tupelo Driving Tour. It's features 14 significant sites in Elvis' formative years in Tupelo, all marked with bronze plaques. Make sure to stop at Johnnie's Drive-In where you can eat the food Elvis liked to eat and even sit in his favorite booth.
Do you want to live in a beautiful rural location in the middle of the US? The River Club is located in idyllic Middle Tennessee, just 1.5 hours from Nashville and within a comfortable driving distance of all our favorite summer vacation spots (and more!). Contact us TODAY to learn more.