There are hundreds of recipes for Thanksgiving side dishes on the web. However, some are a lot better than others. The River Club has tested scores of them, and come up with this short list of what we consider the best Southern Thanksgiving side dishes. Bonus: some of them are never before shared family recipes!
1-Cornbread stuffing with sausage and dried cherries
In many respects, stuffing is the most important part of any Thanksgiving meal. Especially when it comes to Thanksgiving in the South. Almost every Southern grandma has their own cornbread recipe. Served piping hot with a little butter, it is a little crunchy on the outside and moist and chewy on the inside. Used in stuffing, cornbread gives a firmer texture than normal bread, which can get a little squishy. It has a more interesting flavor than regular stuffing and holds up better when slathered with gravy.
Our favorite cornbread stuffing has dried cherries, to give it a little tartness and sausage, which gives it a richness. We prefer to use tart cherries, rather than sweet in the following recipe. Another tip: you can use Andouille sausage or chorizo to give it a little extra spiciness. If you like pecans (and what Southerner doesn't adore them?), we recommend toasting a half a cup of pecans and stirring them into the stuffing before baking.
Sausage, Cornbread and Cherry Stuffing Recipe
2-Cajun cornbread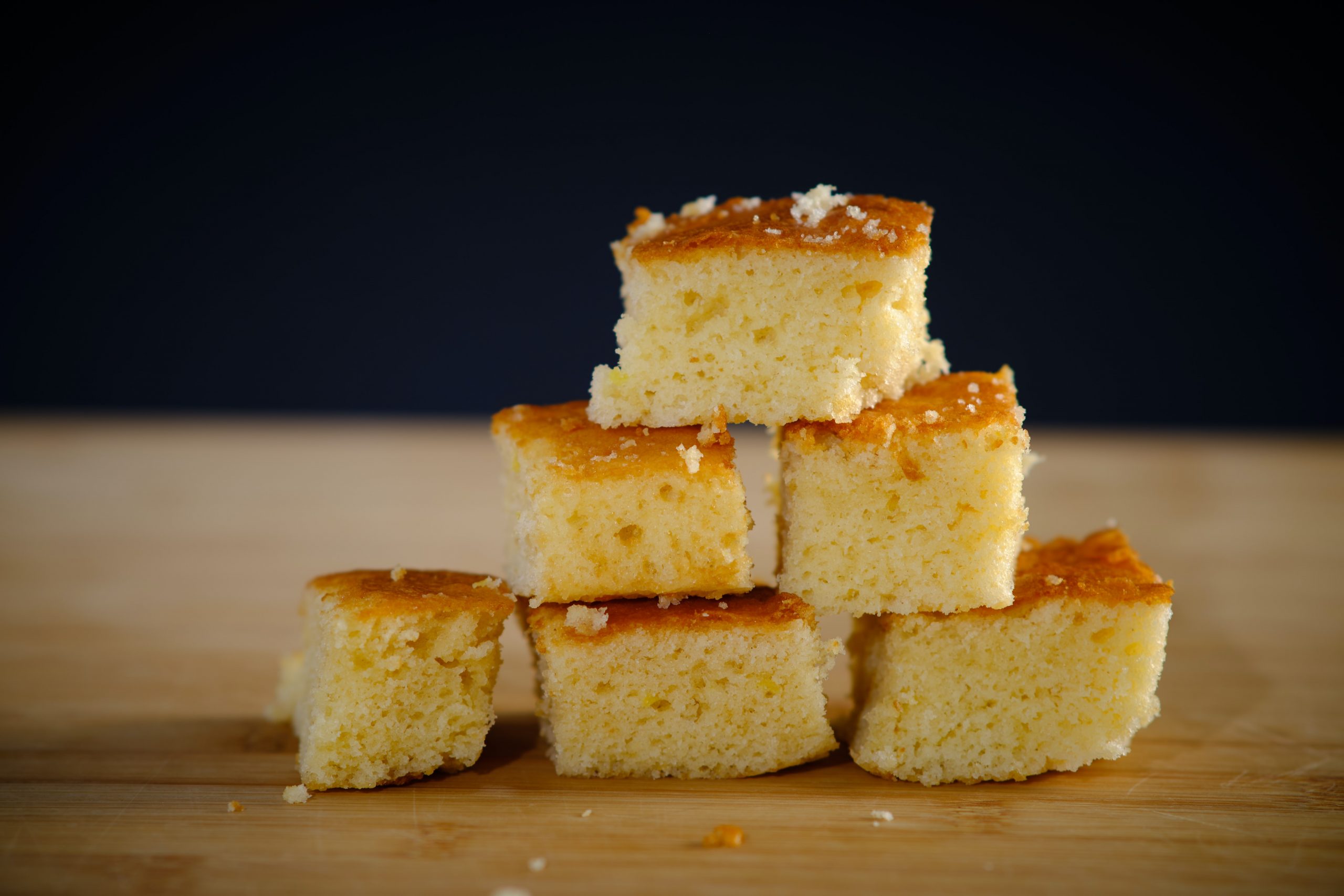 Green chilies give this cornbread a little kick. If you are making this cornbread for stuffing, we recommend making a double batch. Leave the chilies out of the batch you use for the cornbread stuffing. Make a second batch to give you another Southern Thanksgiving side dish to serve with your meal.
Ingredients
1 cup yellow corn meal
1 cup milk with 1/2  tsp baking soda added
1 tsp salt
1 cup creamed corn
2 Tbs green chilies, diced
1 cup grated cheese. You can use Colby, Cheddar or Monterey Jack
1/2 cup cooking oil
2 eggs, beaten
Directions
Reserve 1/2 cup of the grated cheese. Mix the rest of the ingredients together, except for the oil. Set aside.
Heat the oil slowly in a heavy iron skillet until hot. Pour the oil over the mixed ingredients and stir rapidly. Pour this batter into a skillet or baking pan. Top with the reserved cheese. Bake at 350°F for 40 minutes.
3-Roasted butternut squash bisque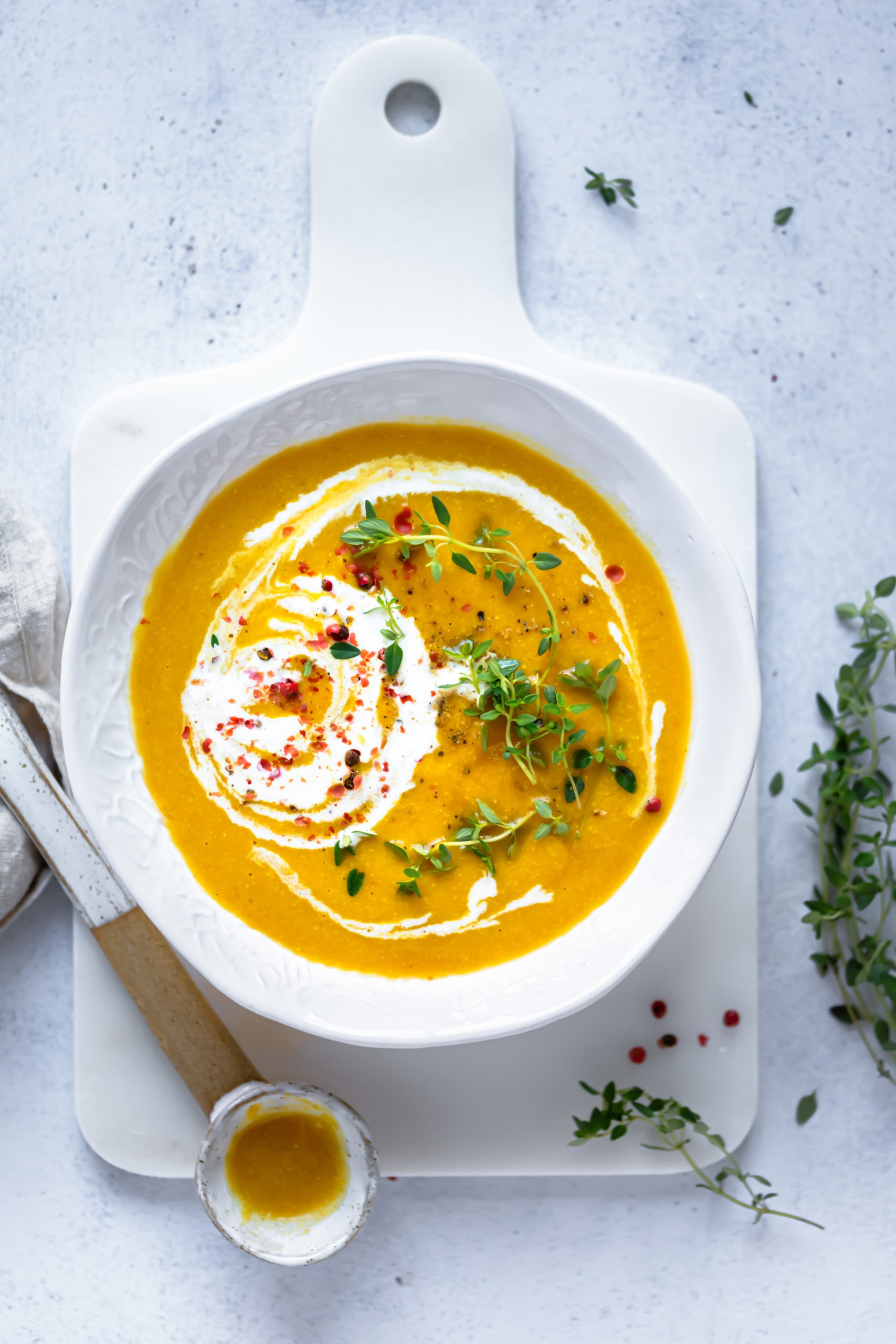 This is a lighter way of serving one of everyone's favorite Thanksgiving side dishes: squash. We like it best served as an appetizer to the main meal. Having an appetizer is a great idea because it makes the meal last a little longer. What cook wants to spend two days in the kitchen, only to have dinner finished in twenty minutes? Better to stretch it out so you can enjoy some time socializing with your guests.
Ingredients
1 large (3 pounds) butternut squash
2 Granny Smith apples
2 medium onions, chopped
2 1/2 cups chicken broth
1 cup fresh orange juice
2 Tbs orange rind, grated
2 tsp curry powder (mild)
1 tsp salt
1/2 tsp ground black pepper
1 cup whipping cream
1/2 cup milk
Directions
Cut the squash in half and remove the seeds. Cut the apples into quarters. Place the squash, apple wedges and chopped onions on foil-lined baking sheets, cut sides down. Bake at 400°F for 45 minutes. Remove from the oven and cool. While this cools, you can make the Marmalade Cream (see below).
Scoop out the squash pulp and discard shells. Combine this squash pulp, cooked apples and onions with the chicken broth, orange juice, orange rind, curry powder, salt and pepper. Bring to boil and then simmer 5 minutes.
After simmering, process the mixture in a food processor with the whipping cream and milk. Return to the stove and heat thoroughly.
Marmalade Cream
1 cup sour cream
1/2 tsp curry powder
1/4 tsp nutmeg
2 Tbs orange marmalade
The Marmalade Cream is made by putting the above ingredients in a bowl. Stir until thoroughly combined.
When serving, swirl a dollop of Marmalade Cream into the top of each bowl of bisque. You can garnish with a fresh sprig of thyme, a few pumpkin seeds or even pomegranate seeds.
4-Smoked Brussels sprouts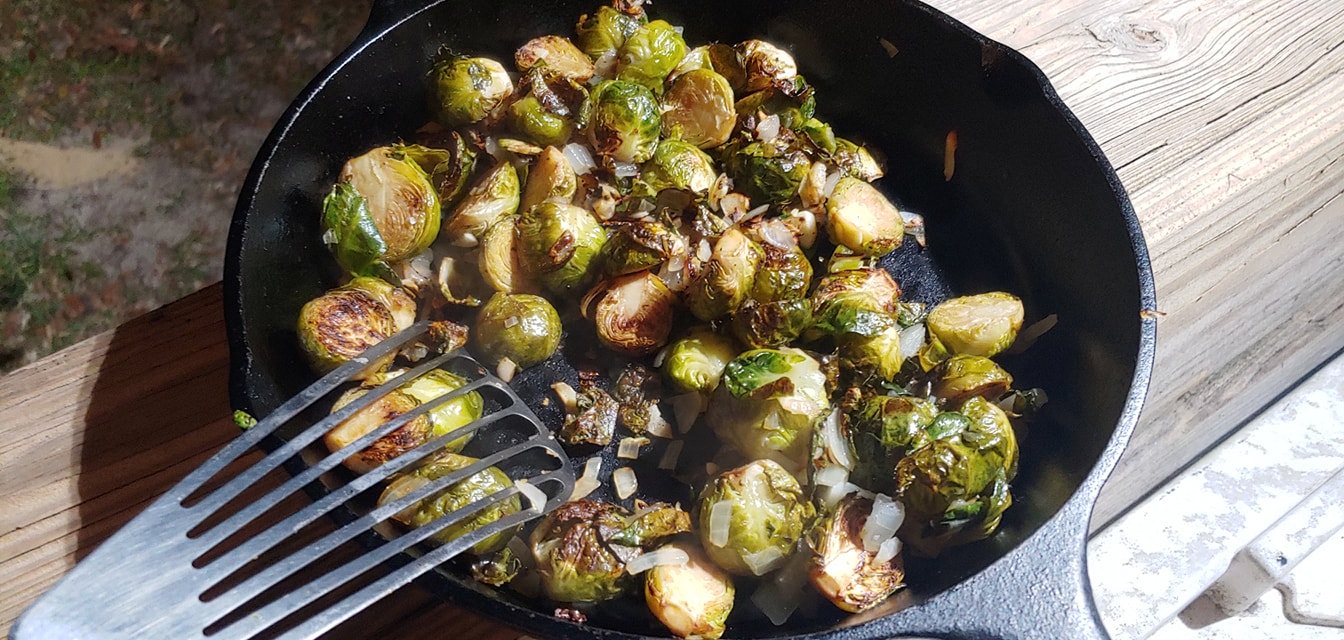 Brussels sprouts aren't as traditional to serve for Thanksgiving as green beans. However, their ever-so-slight bitterness is the perfect complement to heavier Thanksgiving dishes. Plus they are very easy to find in the store or farmer's market as their peak season is September to February.
A lot of folks out there think they don't like Brussels sprouts. The truth is, most of them have never tasted well prepared Brussels sprouts. Well prepared Brussels sprouts have a complex flavor with a subtle crunch.
If you are lucky enough to have a Big Green Egg, use that for the smoking process. If not, you can use a traditional barbecue grill (as long as it has a cover). The recipe calls for hickory smoke, but you can experiment with different kinds of wood chips. Each gives a distinctive flavor. We like to add a little soy sauce or balsamic vinegar to taste.
5-Bourbon sweet potato casserole topped with pecan praline
This is a family recipe so we don't have a photo handy. But trust us: you and everyone else will love it!
Step 1- Prepare the sweet potatoes
Ingredients
3 cups peeled, cubed and baked sweet potatoes. Alternatively, you can use a 40 ounce can of prepared sweet potatoes with the syrup drained off.

1 tsp vanilla

1/2 cup butter or margarine, softened

1/3 cup milk

2 eggs

3/4 cup sugar (If using the canned sweet potatoes in syrup, reduce the sugar to taste)

1/4 cup bourbon (or more to taste)
Directions
Use a mixer to thoroughly beat all of the above ingredients well. Pour into a baking dish.
Step 2- Make the praline top
Ingredients
1 cup brown sugar

1/2 cup flour

1/2 cup butter or margarine, melted or super soft

1 cup chopped pecans

A couple Tbs of bourbon
Directions
Mix together the above ingredients, using enough Bourbon to moisten the mixture. Don't use so much that it become soggy.
Step 3- Assemble and bake
Evenly sprinkle the pecan praline topping over the sweet potato mixture. Bake in the oven at 325º for 25 minutes. ENJOY!
Do you dream of spending Thanksgiving in the country? Tired of city life? Contact us today, at info@theriverclubtn.com, to learn about The River Club, a beautiful community based in tranquil Middle Tennessee.