Are you looking for the perfect Valentine's Day gift idea for your wife, girlfriend or significant other? Look no further- we have got you covered. This post has 2021 Valentine's Day gift ideas with something for everyone!
For scent lovers
Lots of men like to give perfume for Valentine's Day because it is romantic. Women also love it because it adds a little bit of luxury to their lives. Even in the covid world when people don't do out very much-and lots of people stay in their pajamas all day!- a little bit of scent can make one feel elegant.
Flowerbomb, by Viktor & Rolf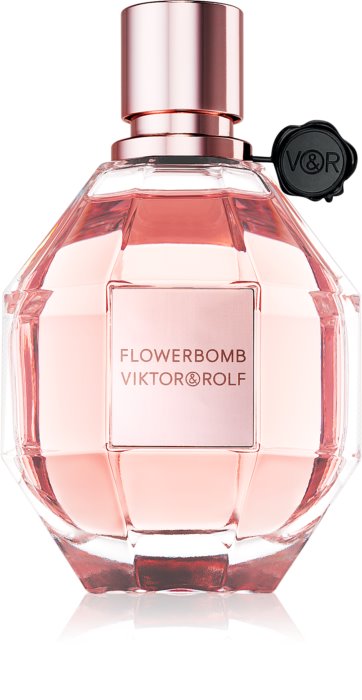 If you are looking for a simple perfume, this is, overall, the most popular fragrance in the US for women. It's not ridiculously expensive, but definitely luxurious.  It's been described as a "garden party in a bottle" and it's as glamorous as they come. You can get it at Sephora for $85.
Luxury lavender candle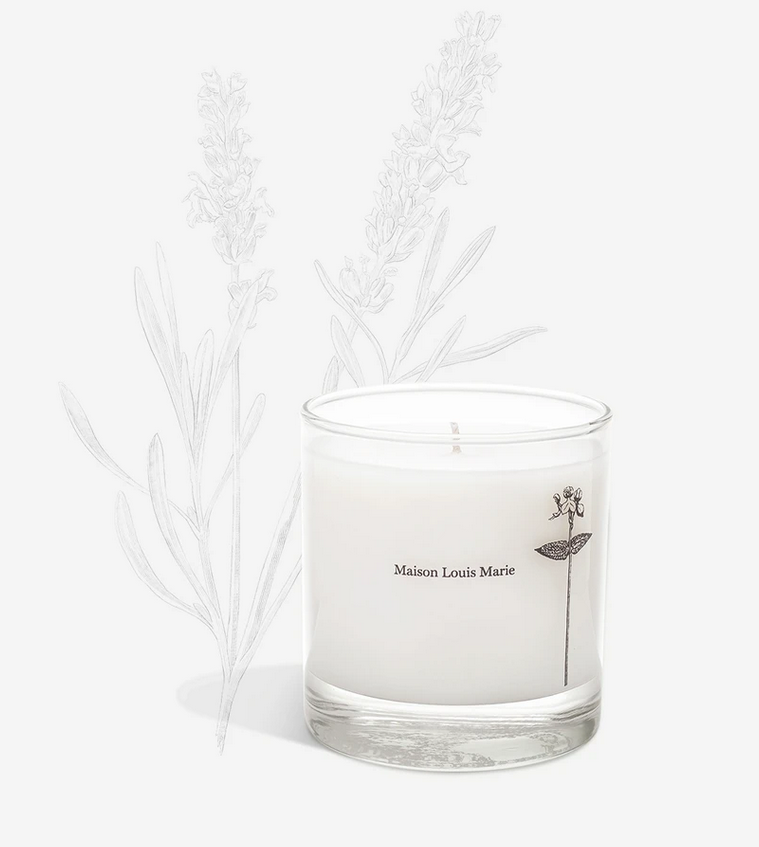 This divine candle from Los Angeles based Maison Louis Marie is hand poured and features lavender laced with amber stone and vetiver grass. Priced at $34 and available for puchase on the shop's website, it's attainable luxury. Bonus: Vogue Magazine featured it as one of the best scented candles.
Perfumed bracelet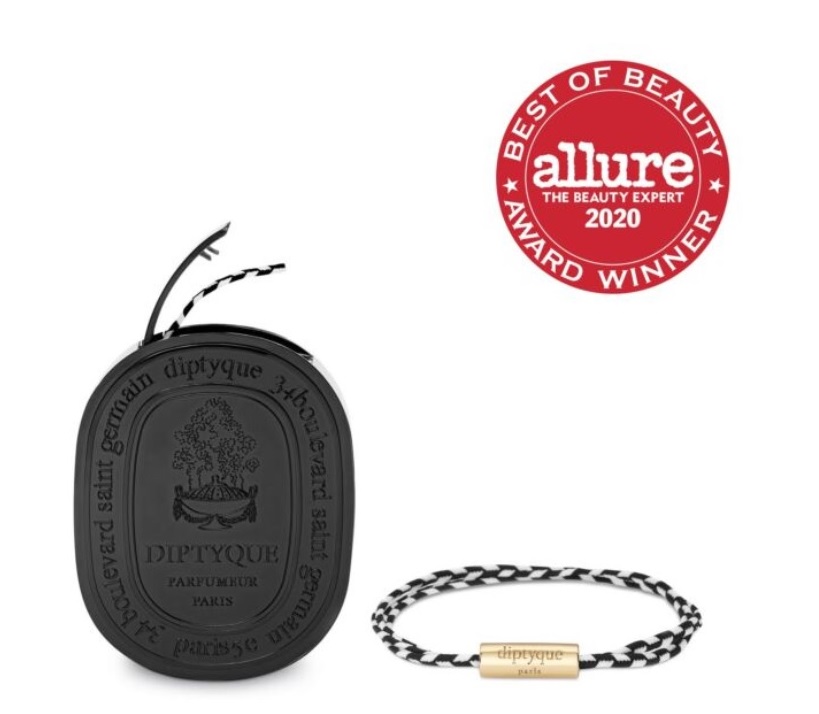 This is the perfect gift for a woman that loves fragrance, but also enjoys new things. Made by French perfume house Diptyque (they are famous for their candles), this perfume-infused bracelet diffuses the chypre and floral notes of their newest fragrance, Eau Capitale, which is meant to smell like Paris. Fitted with a detachable clasp, it is easy to tie and untie. The design is remniscent of a high end friendship bracelet, with an elegant gold clasp. It is $90 and available on the company's website, at better department stores or in Diptyque boutiques.
For foodies
The way to everyone's heart is through their stomach- men and women alike. Here are some of our favorite ideas for the foodie in your life.
Heart shaped waffle iron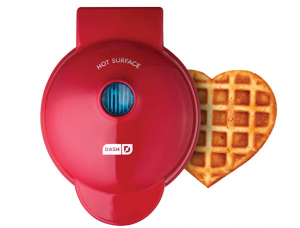 This is the gift that keeps giving. You can use it to make breakfast in bed for your Valentine's Day date, and then she can use it all year around and think of how sweet you are. Available on Amazon for only $19.25. Need a waffle recipe? Here is a simple one: Allrecipes Waffle Recipe. Don't forget the strawberries and whipped cream!
Measuring cups with hand painted hearts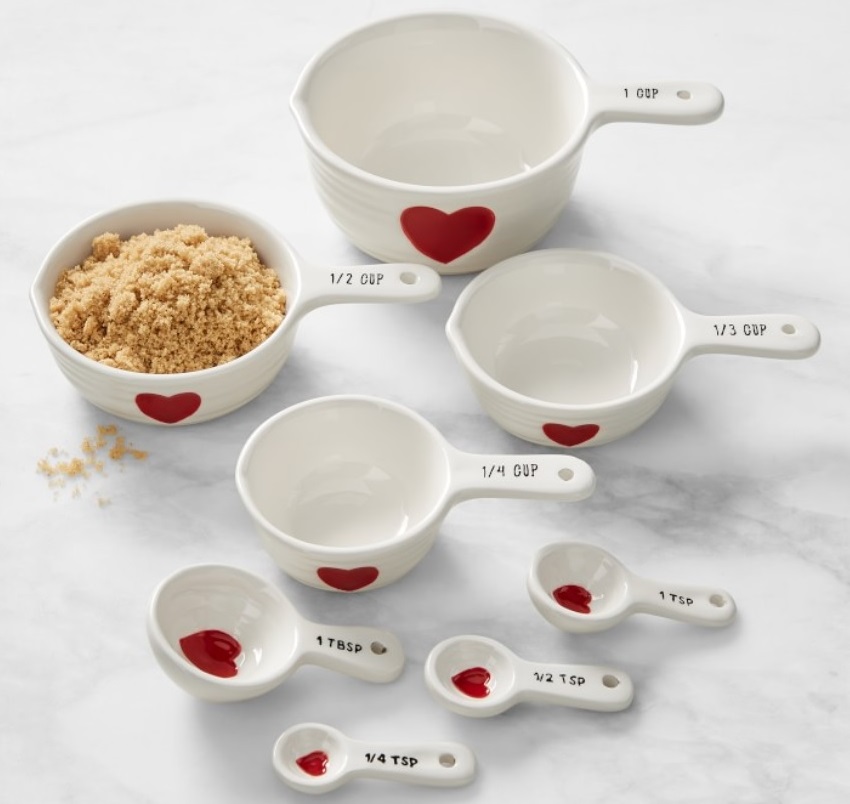 Covid lockdowns and self-isolation measures have led to a massive increase in baking. Many stores around the country have even sold out of essentials, like yeast. If your sweetheart has taken up baking, or become more prolific, these are a great gift. They are hand painted and hand glazed, so like almost everything from William's Sonoma, are of excellent quality. Available on the Williams Sonoma website, starting from $29.95.
Vosges Chocolates
Vosges Chocolates take Valentine's Day chocolates to a whole other level. Each year they have limited range Valentine's Day collections of specially crafted, unique chocolates. In the past, they have worked with Victoria's Secret to create luxurious Valentine's Day gift specials. This year, they have created Egyptian themed chocolates, like this beautiful box here. The exotic ingredients, like almond paste, Macedonian rare red wine and even 23 carat gold, will appeal to all foodies. Available for purchase on the Vosges website, with collections starting at $18 per box for Love Potion Champagne Truffles. The box above, called The Eternal Love Collection, is $68.
For jewelery lovers
Almost every woman loves jewelery for Valentine's Day! Here are some fun, luxe ideas that hopefully won't break your bank.
Monogram necklace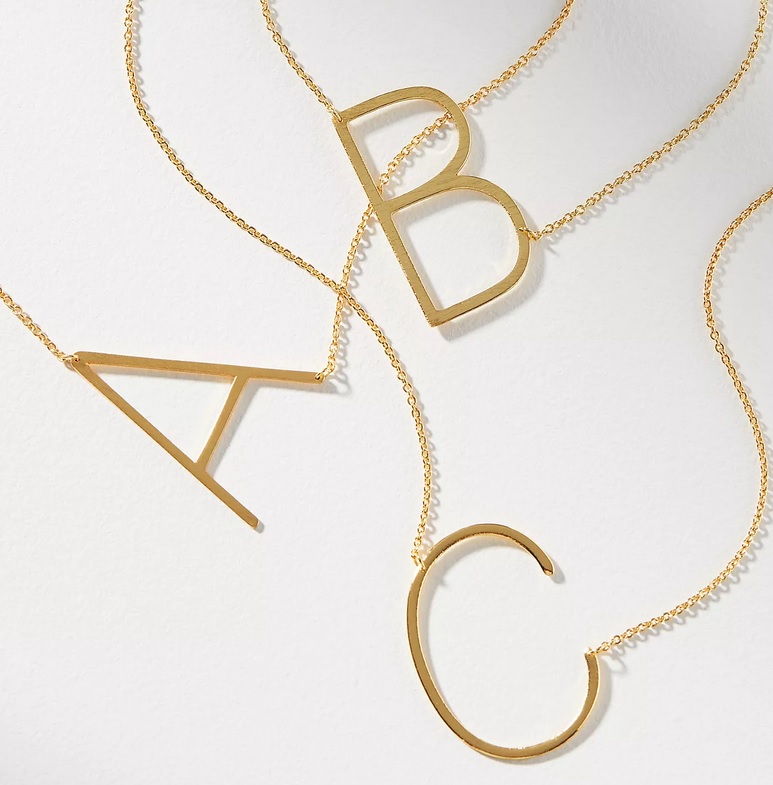 This is an updated version of the name necklaces that were so fashionable about ten years ago. Made popular by "Carrie" on Sex & The City, they are the perfect gift this year for the fashionista in your life. Since Sex & The City is being rebooted this year, one of these necklaces will put her right on trend. Available online at the Anthropologie website, or for pick-up in select stores. The price is $38.
Tiffany red double heart tag pendant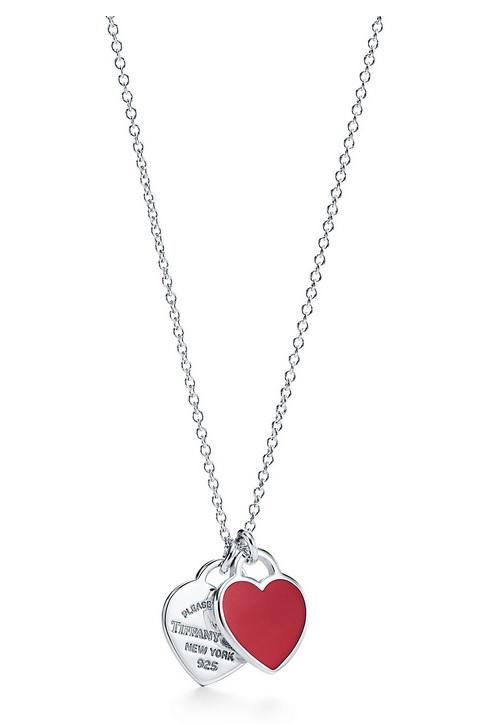 Guaranteed: If your Valentine loves jewelery, somewhere in her heart, she would love to see a little blue box on February 14th. Most people assume a gift from Tiffany's is stratospherically priced, but that isn't true. This moden, cool necklace is part of their sterling collection, which is within the price range of many. It is available of the Tiffany & Co. website, or at Tiffany stores, for $300.
18k gold pavé diamond initial pendant necklace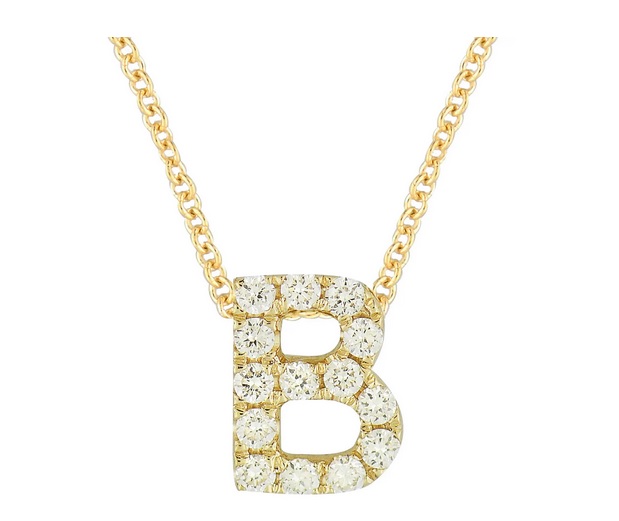 In the market to give a little bling for Valentine's Day? We are loving this gold pavé diamond initial pendant necklace. A gorgeous upgrade from the basic initial pendant above, this is a luxurious gift that allows your Valentine to really express herself. It's $498 and available on Nordstrom's website, or in their stores.
For flower lovers
Almost all women love flowers (unless they have an allergy). You can go to the grocery store on Valentine's Day and pick up a bouquet. Or . . . you can take it to another level!
A Bloombox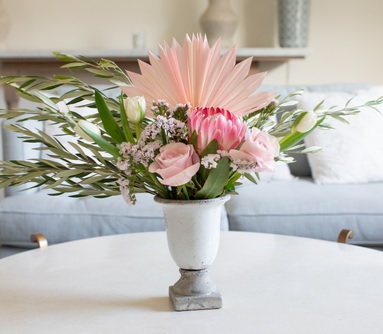 This is a brilliant idea for flower lovers that are creative and/or are into flower arranging. You can order a box of flowers delivered to her home, and she can arrange them as she likes. You can add on a beautiful vase as an additional gift, if you want to give something that lasts a lifetime. Available on the Bloombox website. You can pre-order this special bouquet, called The Pink Protea, for Valentine's Day, on their website. It costs $39, plus shipping. CAVEAT: They currently only ship to California and Texas. But you could always replicate the gift on your own with a little trip to the florist. Perhaps you could even include a little manual on flower arranging, like this one: Flower Arranging: The Complete Guide for Beginners
Moon glass vase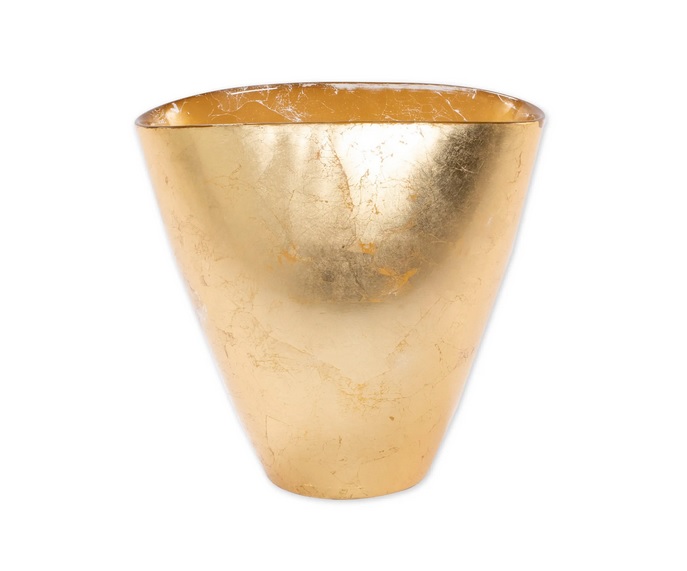 This beautiful vase is the perfect gift for those that love arranging flowers. It comes in both small and large sizes. The gold leaf gives it an extra glamorous touch, making it the perfect accompanient to loose flowers, or a gift in its own right. It's available on Nordstrom's website, starting at $49. You can arrange in-store pick-up or delivery, with plenty of gift wrapping options.
Giant bouquet of multi-colored roses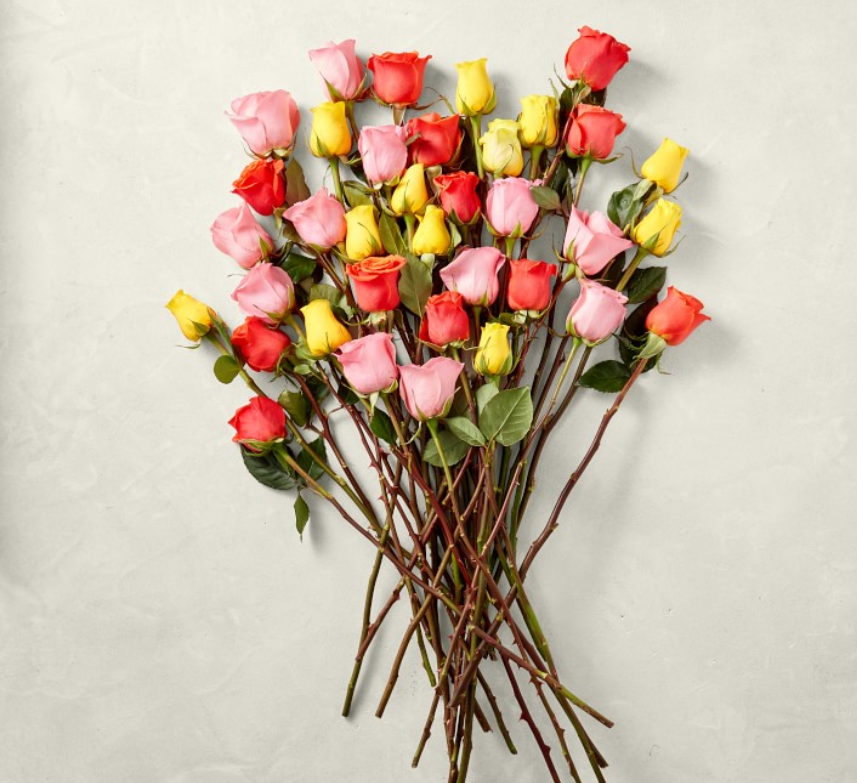 Nothing says love like a rose. But perhaps you don't know which color you want to send? This bouquet let's you cover all bases. And who wouldn't want to receive three dozen fresh roses? It is available for delivery on the Williams Sonoma website, for $149.95. You can also order giant bouquets composed solely of red, pink or white roses.
Looking to spend Valentine's Day in a quiet, rural location with your signifcant other? Why not come to Tennessee and check out the homes at The River Club. The River Club presents an idyllic option for those wishing to escape city life and spend more time in the country. CONTACT US TODAY to learn more.