One of my favorite holiday memories is the boxes of cookies my grandma and great aunts made. They did it the same way every year. First they'd start with a gift box from Famous Barr- a department store that has since been bought out by Macy's. They always used the shallow, rectangular boxes meant for shirts. They would line the boxes with tissue paper and fill them with homemade cookies and candy. They typically filled them with bourbon balls, peanut brittle, iced sugar cookies, Mexican wedding cake cookies, fudge and my favorite: the bon bon cookies. Some of those recipes are easy to find online but others are trickier. Throughout this week I will share my favorite of our family recipes with you all. Today I'll start with the elusive Christmas bon bon cookies.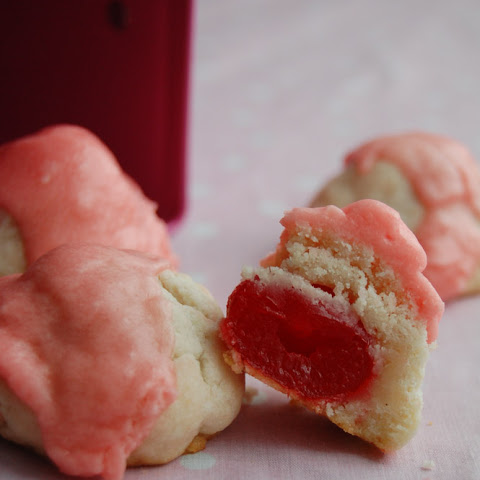 You can make these a number of different ways . . . I think they're best made with maraschino cherries or Hershey's Kisses. You can also use dates, chocolate chips, M&M's, candied cherries or nuts. I made them last week with glazed chestnuts, which were also delicious.
BonBon Cookies
Few drops food color, if desired (I never add)
1 1/2 C All Purpose Flour
Add: Dates, nuts, semi-sweet choco chips, candied cherries or maraschino cherries. (My favorite is maraschino cherries).
Heat oven to 350 degrees. Mix top three/four ingredients. Work in flour and salt until dough holds together. (If dough is dry, mix in 1-2 Tablespoons milk to make it easier to work with). For each cookie, shape dough by tablespoonful around cherry to form ball. (If ball is too big, it sags in baking, just sayin!)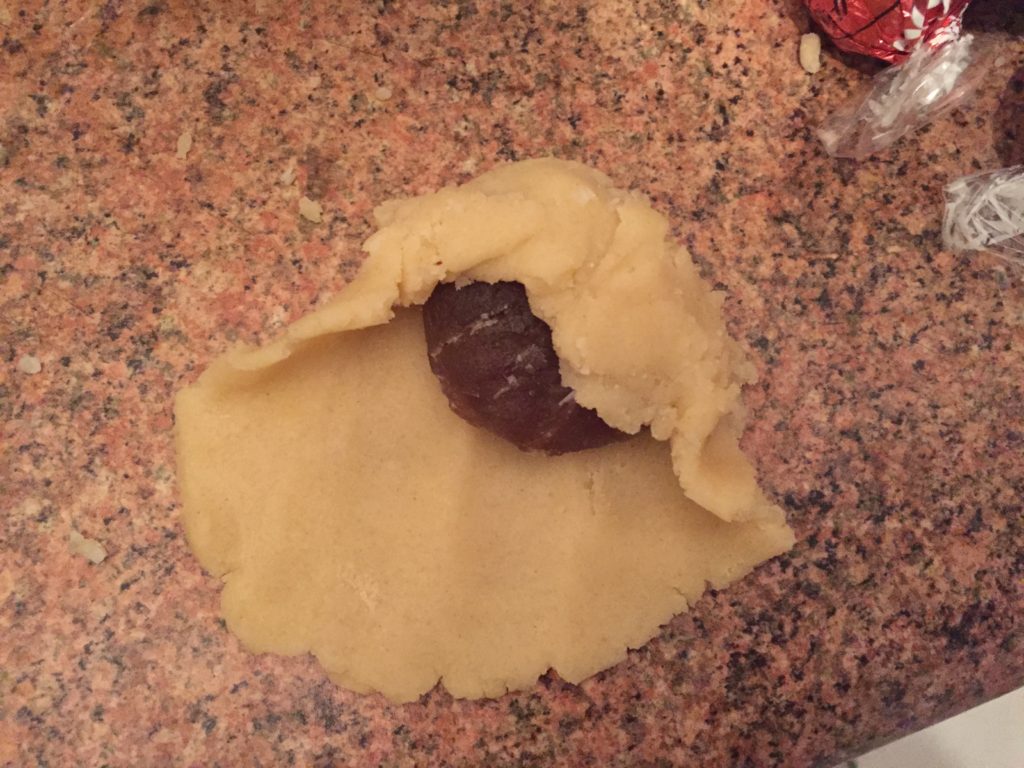 Place about 1″ apart on ungreased cookie sheet. Bake until set but not brown, 12 to 15 minutes.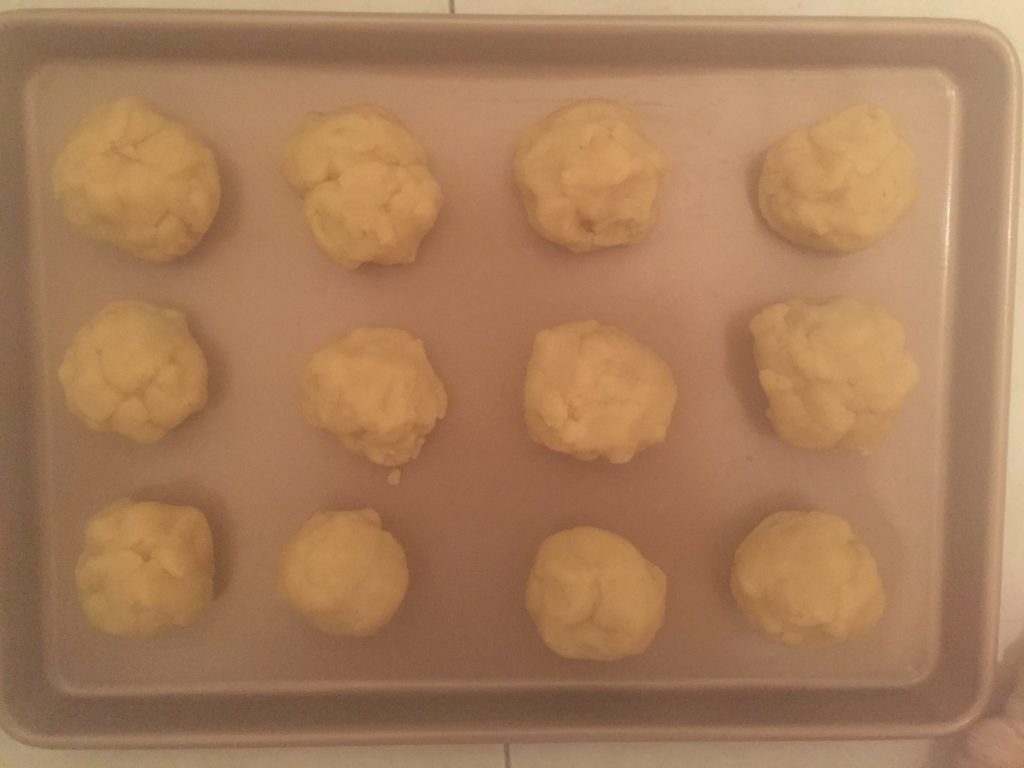 Cool: dip tops of cookies into glaze. Decorate as desired. Makes about 2 dozen.
Glaze: Beat 1 cup powdered sugar, 1 tablespoon plus 1 1/2 teaspoons milk and 1 teaspoon vanilla until smooth and of desired consistency. Tint with few drops of food color if desired. (I add the food color for Christmas and make red, green and leave some white. I like to make the glaze pink when I make them with cherries).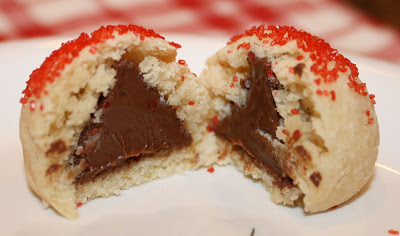 As you can see, there are many different options available. If you want to do something really fun, you can make a couple batches and put different things inside: some with cherries, some chocolate chips, some with nuts, etc. That way your family/guests will get a little surprise present each time they bite into one. What could be better for Christmas?