WHO IS JMD Properties, Inc.?
First publicly listed in 2018, JMD Properties, Inc. is a rapidly growing parent company for niche real estate transactions.  JMDP focuses on several markets spaces including multi-family, subdivision development and manufactured housing communities in burgeoning locations.  Through careful market study and on the ground research the team at JMDP is able to discover opportunities in various markets that are often neglected by larger institutions.  By combining entrepreneurial, legal, analytical, marketing and practical experience under one umbrella, JMDP has the ability to properly manage every aspect of a transaction from start to finish. 
To learn more about JMD, please visit: jmdpi.com
Todd Havener. He has more than 17 years of home design and drafting experience in residential construction. For your next project contact Todd Havener at 931-260-4393.
WHO IS OUR EXCLUSIVE BROKER?
Gina Hooper. She is an Agent with United Country Real Estate. To contact her directly, please call her cell at 931-260-1678. She can also be reached at the United Country office. Her direct line is 931-526-7718. Her email address is ginahooper@ymail.com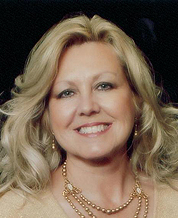 PINGina's Bio:
I have lived in Middle Tennessee all my life…and I wouldn't go anywhere else. Tennessee has everything, beautiful hills with views, lots of lakes and rivers. On a hot day, I love taking my three grandsons to the farm and playing in the creek. I'm also an avid deer and turkey hunter, the hunting is great in Tennessee. Sit on your front porch, feel the breeze, enjoy the wonderful green meadows and hills and watch the wildlife play, go fishing in the creek. It's the most peaceful feeling. If you want to venture into town, Cookville has everything: parks, golf courses, wonderful schools, TTU University, all the top restaurants, and great shopping. I would love showing you these places, "but you won't want to leave!" If you want to come to TN, please call or email me anytime.