It's officially spring! The sun is shining, the weather is warmer and flowers are starting to bloom. Traditional Easter decorations capture this magic with flowers, bunnies and eggs- all symbols of birth and renewal. We have combed the web to find ideas that will take your Easter decorating to a whole other level. They will brighten your home and bring the freshness and vibrancy of spring indoors.
1.Giant origami bunnies- Think how much fun these will me to make with your grandchildren! Click here for how-to.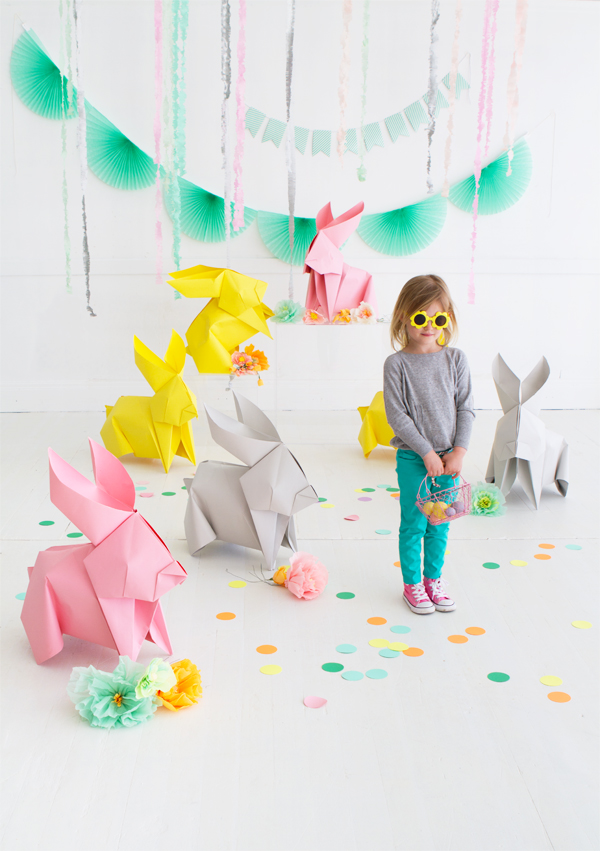 PIN2. Hanging Easter Posies- The key here is using really pretty ribbons and multi-colored flowers. Click here for how-to.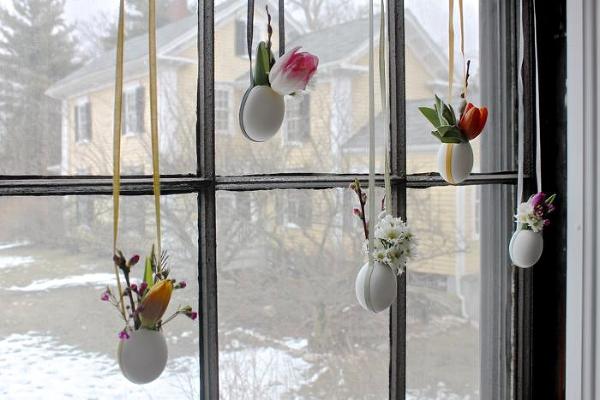 PIN3. Peeps bunny place card holders- We finally found a use for those adorable but, honestly, not great tasting Peeps. Click here for how-to.

PIN4. Make a succulent wreath- We are in love with this wreath decorated with moss and succulents. Click here for how-to.

PIN5. Add citrus to your centerpiece- Slicing lemons, oranges and even ruby grapefruit and adding them to your centerpiece lends a vivid splash of color and a bright, fresh fragrance to the air. Click here for how-to.
6. Chocolate filled eggs- We like to make these and sneak a few in with regular hard boiled eggs. Such a happy surprise for people! Click here for how-to.

PIN7. Fresh flower covered basket- You can use this as a centerpiece, or as the most stylish accessory for your next Easter egg hunt. Or both! Click here for how-to.

PIN8. Easter egg tree- This is a tradition that comes from Europe. They are commonplace in countries like The Netherlands but here in the US they are still a little special. So why not invest a small amount of time and wow your guests with something both beautiful and unique? Click here for how-to.

PIN9. Easter egg piñatas- For once you won't have to worry about breaking eggs! These are just too cute- and they provide a great conversation starter at an adult party. Click here for how-to.

PIN10. Take it outside- What's the best way to enjoy spring blooms? Bring your party outdoors! If you have a flowering tree in bloom, bring your table and chairs under it and dine under an umbrella of real flowers- fresh and fragrant.