Fall is here and the cool nights and shorter days make us want to spend more time at home. And when we're at home, we naturally want to spend time in the kitchen. Here are our favorite fall recipes that are not only delicious, but make us feel warm and comfortable inside.
1.Cheesy sausage bread- this is amazing! Make sure you serve it still warm when the cheese is still melted and gooey. It's great for lunch, as a hearty appetizer or even a snack while watching TV. Click here for recipe.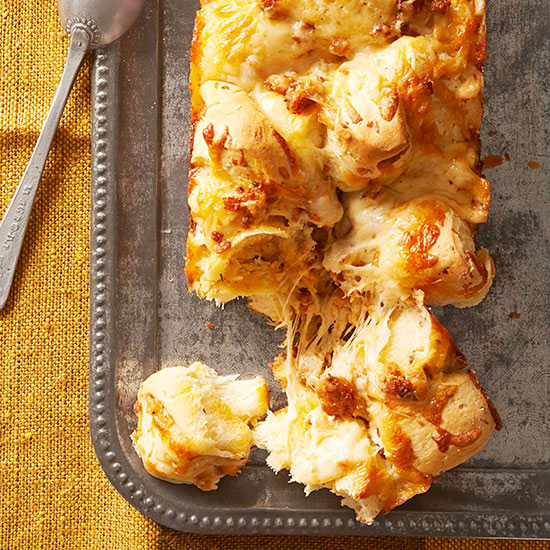 PIN2. Butter and sage gnudi- gnudi means "naked" in Italian. Gnudi is basically ravioli without the pasta around it, so this recipe is amazingly rich and delicious. Drizzling it in warm butter adds the final touch of decadence. Click here for recipe.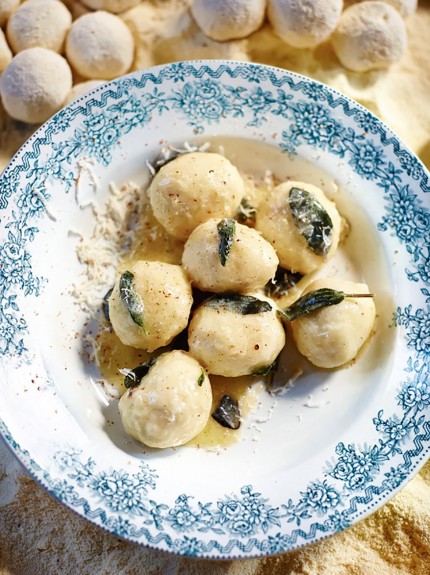 PIN3. Chicken and dumplings- this recipe has everything. Hot broth and savory dumplings that feel so good when you sink your teeth into them. Plus it's relatively easy. Click here recipe.

PIN4. Sweet potato and black bean chili- chili is possibly the world's best comfort food. We love this one because it adds sweet potatoes and chipotle. This makes it heart healthier than most chili recipes, with an amazing smoky goodness from the chipotle. 

PIN5. Garlic mashed potatoes- Mashed potatoes are one of the all-time favorite comfort foods. We like this recipe because it uses roasted garlic to add an extra burst of savory flavor. Click here for recipe.
6. Beef Burgundy- We love a nice warm stew for dinner in the autumn months. This is just a bit more elegant than the average stew. It's perfect for a birthday dinner or celebration. This recipe is from celebrity chef Anthony Bourdain, one of our favorite. Click here for recipe.

PIN7. Gooey butter cake- If you've never been to St. Louis, there's a good chance you have never heard of gooey butter cake. Which is a shame because it's one of the most comforting, sweetest desserts we can think of. We actually prefer to have it with coffee for breakfast. A sweet start to any day!
8. Macaroni and cheese- This is another classic that everyone makes but few have perfected. The test kitchen at the food website Epicurious did a lot of research and came up with the perfect recipe. Click here for their tips to making the perfect mac and cheese and for their recipe.
9. Browned butter asparagus- This is our token vegetable recipe. Asparagus is delicious on its own, but the butter and tarragon kick it up to make it more comforting than usual. Click here for recipe.
10. Biscuits and gravy- this has to be, hands down, our favorite comfort food. Plus you can have it for breakfast. Nothing is better than having a belly full of food to start the day. We like Paula Deen's recipe for sausage gravy. Click here for recipe, and Alton Brown's biscuit recipe. Click here for recipe.