Nothing beats watching The Super Bowl with a great selection of snacks. Whether you're looking for last minute ideas for your Super Bowl party, or just want something to enjoy while watching the game quietly at home, we combed the web to find our favorite snack ideas. Here they are, in no particular order (although saved the two really fun ones for last!):
Individual seven layer dips- We LOVE seven layer dip, but it can get really messy (not to mention unhygenic) when everyone is trying to dip into the same dish. To solve that problem, make little individual ones! Individual Seven Layer Dips recipe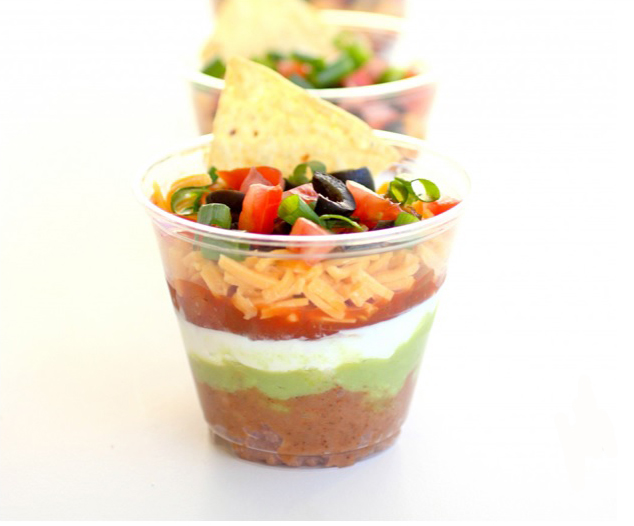 PINTater Tots with Spicy Mayonnaise- We here at The River Club never met a Tater Tot we didn't like. But this recipe is MAGNIFICENT. So much better than frozen ones, these are homemade. And the spicy mayonnaise elevates them from delicious to heavenly. Tater Tots with Spicy Mayonnaise recipe
Spinach and artichoke dip- We did a search on the web, and one of the most popular Super Bowl snack searches around the country was for spinach and artichoke dip. So we looked at a number of recipes and found the one that we think produces the richest, creamiest result. Spinach and Artichoke Dip recipe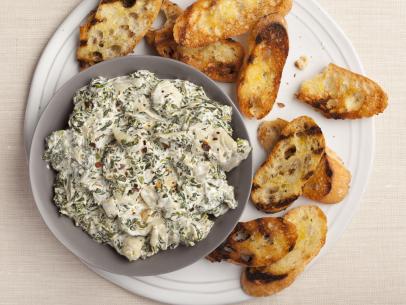 PINCupcakes- Who doesn't love a cupcake? They're the perfect sweet snack. We really love this recipe that shows you how to turn regular chocolate cupcakes (you can just use a mix to make your life easy) into special Super Bowl treats! Football Cupcake recipe
Cheesy pretzel twists- These are so easy! You use biscuit dough and with the magic of this recipe, they turn into pretzels. With warm cheese inside there is nothing better or more satisying. Cheesy Pretzel Twists recipe

PINFancy pigs in a blanket- Remember pigs in a blanket from when you were a kid? We certainly do! Make grown-up versions by substituting spicy sausage or apple and garlic chicken sausage for the hot dogs and you have something something easy, sophisticated and yummy. Fancy Pigs in a Blanket recipe

PINNew England Patriots popcorn- Patriots fan? Then make this sweet and salty snack for your party. As long as you don't have any Falcons fans in attendance, everyone will love it! New England Patriots Popcorn recipe

PINAtlanta Falcons pretzels- Want a sweet and salty snack for your party but don't want to have anything to do with Tom Brady or the Patriots franchise? Here's a solution for all of you routing for the other team: Atlanta Falcons pretzels recipe

PINNo matter which team wins, we were at The River Club hope you all enjoy watching the same tomorrow and have a fun and safe evening!